Get up close and personal with cutting-edge technology in a city of science
Science City Tsukuba, where Japan's cutting-edge science and technology gathers, is dotted with about 50 research institutes that can be visited, including 10 permanent exhibition halls. Why don't you spend a little bit of an intellectual day riding a "Science Tour Bus" and visiting research facilities and science museums in a world you don't know?
*Currently, due to measures against the new coronavirus infection, some facilities are closed or require advance reservations. Please check the information of each facility when you go out.
Let's enjoy science in Tsukuba around the world!
~Tsukuba Science Tour Bus~
It is a circulation bus that you can get on and off freely for one day around research institutes.
Institutes to visit by bus: ◎ Tsukuba Expo Center ◎ Science Square Tsukuba ◎
Geological Museum ◎ JAXA Tsukuba Space Center
Bus fare : Adults 500 yen, children (elementary school students) 250 yen, infants (accompanied by parents) free of charge
Click here for details on how to use
Permanent Exhibition Research Facility
Tsukuba Expo Center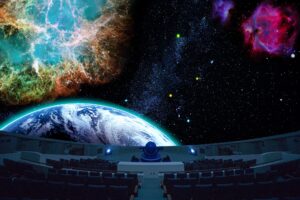 This is a science museum that can be enjoyed by children and adults alike by seeing, touching, and experiencing the world's largest planetarium, hands-on exhibits, and various events.
Address: 2-9 Azuma, Tsukuba City
☎029-858-1100
Closed: Mondays (if a Monday is a national holiday, then the next day), Year end and New Year Holidays, temporary closing day.
Admission: 500yen for adults (400yen for group price), 250yen for children (200yen for group price). Admission to the planetarium is extra. Groups of 20 or more people must make a reservation.
Click here for the official website
Science Square Tsukuba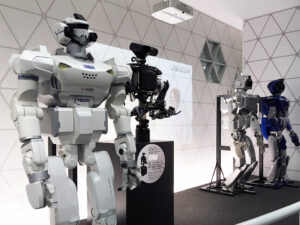 An exhibition facility that is like an industrial technology showroom that introduces a wide range of research at the National Institute of Advanced Industrial Science and Technology in an easy-to-understand manner, including prototype displays and commentary videos.
A humanoid robot that was actually used in the research and a seal-type robot "Paro" are also on display.
Address: 1-1-1 Higashi Tsukuba
☎029-862-6215
Closed: Mondays (if a Monday is a national holiday, then the next day), Year end and New Year Holidays.
Admission: Free (Advance reservation required.)
Click here for the official website
Geological Museum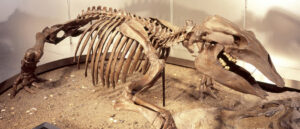 A museum dedicated to earth science. The permanent exhibition centered on minerals and special exhibitions that incorporate the latest research results are enriched.
Address: 1-1-1 Higashi Tsukuba
☎029-861-3750
Closed: Mondays (if a Monday is a national holiday, then the next day), Year end and New Year Holidays, temporary closing day.
Admission: Free (Advance reservation required.)
Click here for the official website
JAXA Tsukuba Space Center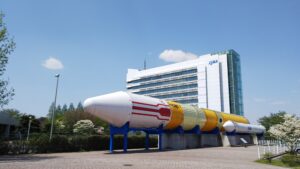 As one of the largest space development bases in Japan, we conduct research, development, and testing of rockets, satellites, and manned space technology. It also conducts various activities such as operating satellites and space stations, and training astronauts. It is a notable facility where you can feel real space development up close, such as current JAXA efforts and history, actual H-II rockets and test models of artificial satellites.
Address: 2-1-1 Sengen, Tsukuba
Closed: Mondays (if a Monday is a national holiday, then the next day), Year end and New Year Holidays, and facility inspection days.
Admission: Free (Advance reservation required.)
Click here for tour information
Tsukuba Botanical Garden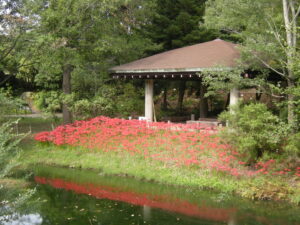 In the approximately 14 hectares of land, there are 7 plants, including representative plants that grow in Japan, plants that grow in tropical and arid regions around the world, plants that support our lives, and plants that can be seen on Mt. Tsukuba. More than 1,000 species of plants have been phylogenetically conserved, of which 3,000 are open to the public.
Address: 4-1-1 Amakubo ,Tsukuba
☎029-851-5159
Closed: Mondays (if a Monday is a national holiday, then the next day), next days of national holidays (except for Saturdays and Sundays), Year end and New Year Holidays.
Admission: 320yen for adults (250yen for group price), Admission is free for high school students and younger, and adults 65 years of age and older.
Reservation required for groups only.
Click here for the official website
Science Museum of Map and Survey
You can experience mapping and surveying from a wide range of perspectives, from space to everyday life. Original goods are also ideal for souvenirs.
Address: 1 Kitasato, Tsukuba City
☎029-864-1872
Closed: Mondays (if a Monday is a national holiday, then the next day), Year end and New Year Holidays.
Admission: Free, Reservation required for groups only.
Click here for the official website
Tsukuba Agriculture Research Hall
The latest research work in agriculture, forestry and fisheries are introduced in an easy-to-understand manner using panels and videos. In addition, farm tools and folk tools that were used in the past are also on display.
Address: 3-1-1 Kannondai, Tsukuba City
☎029-838-8980
Closed: Saturdays, Sundays, and Public holidays, Year end and New Year Holidays.
Admission: Free, Reservations required.
Click here for the official website
National Archives of Japan Tsukuba Annex
Address: 6 Kamisawa, Tsukuba City
☎029-867-1910
Click here for the official website
cyberdyne studio
Address Tsukuba City Kenkyu Gakuen 5-19 Iias Tsukuba 2F
☎029-828-8282
Click here for the official website
High Energy Accelerator Research Organization KEK Communication Plaza
Address: 1-1 Oho, Tsukuba City
☎029-879-6048
Click here for the official website
University of Tsukuba Gallery
Address: 1-1-1 Tennodai, Tsukuba City
☎029-853-7959
Click here for the official website